Our library is equipped with a very diverse technology (about 30 different machines) for the final processing of printed materials. We're constantly updating the library technology according to our customers' needs and the latest printing industry trends.
Fully automatic production line for V1 binding
The Heidelberg ST300 line is used to produce V1 booklets at production speeds around 10,000 booklets per hour. The latest designs handle a wide range of paper in a wide range of combinations. A tool-free automatic adjustment system ensures short lead times between jobs.
Maximum booklet size – 305 × 474 mm
Minimum brochure format – 89 × 120 mm
Binding thickness – max. 6 mm
Production speed – up to 10,000 brochures/hour
Horizont BQ 270 for bonding V2 binding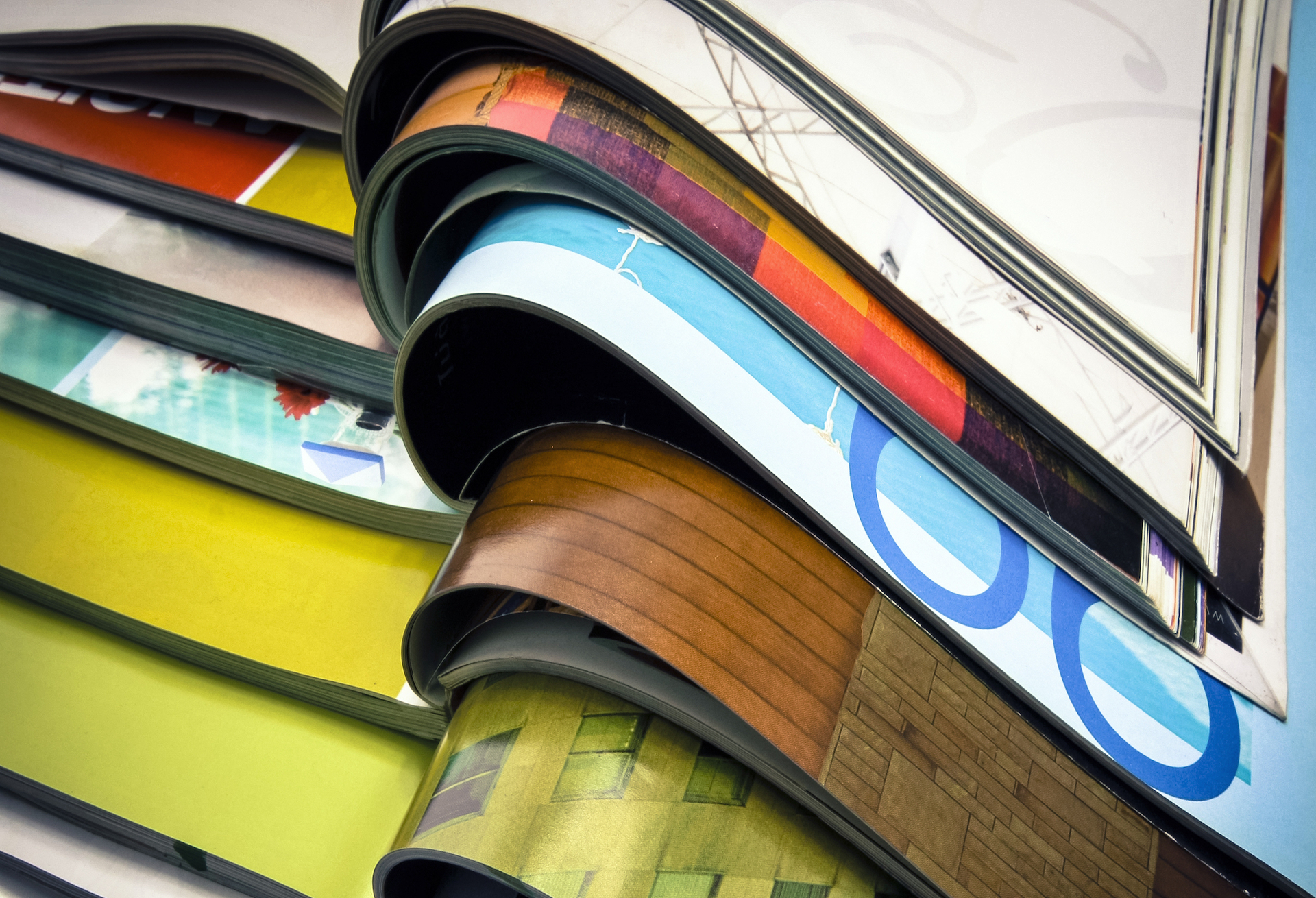 Newly constructed semi-automatic machine for gluing V2 binding using low-melting adhesives, ideal for all types of paper. This machine is equipped with a milling cutter for maximum adhesive adhesion to the paper.
Minimum format – A6
Maximum size – A3
Production speed – 200 pieces/hour
Rilecart PB 796 automatic machine
Automatic twin binding machine for brochures and calendars both desktop and wall mounted. The machine is equipped with accessories for the applying hooks for wall calendars.
Material width range:
25mm – 600mm
thickness 1/4" – 3/8"
POLAR 78 XS paper guillotine
programmatically controlled
2x Folding machine Heidelbert Stahlfolder
provides folding up to B1 format
Die-cutting machines
Heidelberg Cylinder
1x Grafopress GPF
Laminating on a FOLIANT Mercury 530 SF
FOLIANT Mercury 530 SF is a compact industrial laminator designed for reliable glossy and matt laminating on larger sheets up to 53 x 74 cm. The laminator is equipped with a Heidelberg suction feeder and an integrated laminated sheet separator.
Output: 1650 B2/hr
Tl. paper 115-500 g/m2
Bacciottiny – Butterfly E2F
Folding and creasing machine
Far
Cutting plotter Summacut D 112
Kalla Bunny 1 400 Laminator
Keen Cut Saber
ZUND XL 1200 cutting plotter
The Zund XL 1200 cutting table is a precision cutting and finishing tool for stickers, floor graphics, kappa boards and thin PVC boards, paper sandwiches and cardboard. It's equipped with a pneumatic oscillating knife, creasing wheel and other cutting tools. It's also equipped with a camera system for accurate aligning crop marks and to compensate for inaccuracies caused by slight differences in print length and data dimensions.
Other smaller machines for creasing, perforating, drilling, split stickers and wrapping in foil or tape are standard bookshop equipment.